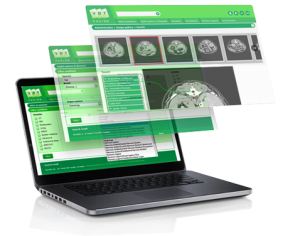 VETFUSION is a new online veterinary application, which can effectively support diagnostical and treatment works of veterinary professionals. The software is a useful tool for veterinarians and medical students to build their knowledge of diagnostic imaging used in medical and veterinary practices.
Main modules are:
Atlas of Anatomy
Digital Gallery of Diseases
Consultation
Knowledge base
VETFUSION is a diagnostic knowledge management system which contains not only a vast and stuctured digital image library but also professional content. The captions attached to the images are in Latin, the universal medical language, while other explanation is available in English or Hungarian.